Swift IT ERP Software
Finance & Accounting , Sales & Distribution, Vendors & Purchasing, Inventory, HR & Payroll, Manufacturing, CRM  Point of Sale(PoS), Project Management.
"A brand is no longer what we tell the Customers, it's what Customers tell each other". We believe if we don't take care of our Customers by proper support, somebody else will. Our award winning ERP Software team is available in Dubai, Abu Dhabi, UAE to provide prompt services for your ERP Solution needs.
Best Implementation & Support Methodology among ERP Software Companies in UAE
We provide Dubai, Abu Dhabi, UAE improve their performance and efficiency. We analyze businesses and create ERP Software Solutions while also helping companies in Dubai, Abu Dhabi, UAE meet their goals.
While Implementing ERP Software for any Company in Dubai, Abu Dhabi, UAE, we follow a systematically structured approach to effectively integrate your software based service or component into the workflow of your organizational structure or an individual end-user.
When it comes to training on ERP Software, Adept understands that time and budgets are always concerns. It can be tough for employees to take time away from their work to attend classes and training budgets are limited. "Train-a-Trainer" approach is being followed for ERP Software.
We possess a strong support system, a well-equipped and state-of-the-art development center and a dedicated team of professionals in UAE. With our vast industry specific experience, we ensure that all our customers gets the best software solution. We are able to provide quick support to our customers.
Explore Our ERP IT Consulting Services
ERP Softwares
Consulting & Evaluation
Some of our top rated services in Dubai
Organizations Who Bank On Us​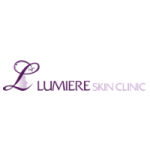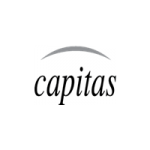 CONTACT US FOR A FREE CONSULTATION