SwiftIT is one of the #1 CCTV Providers in UAE. We deal with CCTV security, CCTV home security, CCTV for office, CCTV installation service as well as CCTV products sales.
CCTV Surveillance is one of the finest ways to make sure your business and home are protected. The security surveillance systems have been widely accepted by companies and residence with the stated goal of reducing the illicit activities happening around.
A good surveillance system has all the cameras positioned in the right locations, which not only involve in the correct surveillance but it improves productivity and efficiency of the business as well. While the installation of the system might be questioned, the use of the security surveillance in a business environment must be justified logically.
Swift IT is one of the #1 CCTV Providers in UAE. We deal with CCTV security, CCTV home security, CCTV for office, CCTV installation service as well as CCTV products sales. 
We carry security products from Axis CCTV, Samsung CCTV, Grandstream CCTV, Hikvision CCTV, Panasonic CCTV, Dahua CCTV, Milesight CCTV, Bosch CCTV  and CPPlus CCTV.We offer the best price access to our partners compared to other CCTV suppliers in UAE.As a trusted CCTV dealer and CCTV Installer, we maintain top position among CCTV companies in UAE.
Providing the Security surveillance the way you want
As a trustworthy and experienced CCTV Installation Service Provider in Dubai, CCTV Dubai is dedicated to providing advanced CCTV security surveillance solutions to industries and residence across UAE.
Years of experience in the vertical of design, installation and maintenance made us the pioneer in UAE. The solutions are tailor-made to meet your requirements and if you are in search for a right solution provider who deliver impeccable system, look no further than Swift IT.
CCTV installation and CCTV maintenance in UAE
Our core expertise encompasses CCTV System planning, designing, installation and maintenance in Dubai. We help in devising effective solution for an effective surveillance that helps to accomplish the results you sought after. Picking a right provider in Dubai is crucial.
Adding to this fact, SwiftIT provides solution with amazing array of security products that are able to meet any security challenges within the organization. The portfolio of security products we deal with includes IP cameras, Analog Cameras, HDCVI cameras, Network Video recorders and Digital Video recorders of well-known brands.
It's a competitive marketplace where organizations are looking for feasible solutions all in one roof – Designing, installation and maintenance. Here Swift IT makes the difference by providing right solution that you can utilize it for effective surveillance.Our portfolio of activities encompasses CCTV maintenance in UAE to ensure efficient operation of cameras, recording systems and the total security infrastructure.
Swift IT is skilled in offering surveillance that suits to any kind of residence irrespective of its area.
We have been involved in home security for many years and still continue to constantly stick and deliver on our promises of security to you.
Understanding your needs and concerns, we adopt a personalized approach with tailor-made solutions that take the utmost methods to ensure your family and assets are safe at home.
Our comprehensive range of home security solutions gives you the freedom to move anywhere with peacefulness. Make your enquiry today and we will give you a free, no obligation survey and written quotation. We help you to offer flawless security solutions within your budget that captures every moment and every angle of your area.
Being an experienced and matured player, you can
Explore Our Security & Surveillance Solutions
Some of our top rated services in Dubai
Organizations Who Bank On Us​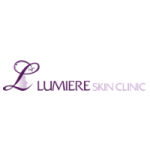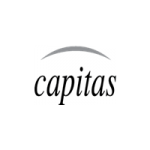 CONTACT US FOR A FREE CONSULTATION