Access Control & Time Attendance System in Abu Dhabi
Time Attendance Solution Abu Dhabi
Time attendance system serves to be the complete solution for managing the biggest cost variable in an organization your Labour!  If you are looking for a comprehensive time attendance solution in Abu Dhabi, you can reach out to our team of experts at SwiftIT –a leading IT service provider in the UAE. We are committed to enhancing the time attendance system Abu Dhabi for streamlining day-to-day operations in your organization.
Access Control & Time Attendance System
Swift IT provides state-of-the-art Bio-metrics and Access Control systems. You can use these systems to log attendance of your team, manage accesses among the stakeholders and design a secure infrastructure for your business. Team of experienced engineers of Swift IT are available to effectively integrated The Time Attendance systems with HR systems and Payroll software in a timely manner and with the hands on training provided to your team your requirements and expectations are achieved.
To enhance the overall security & time attendance management system at your organization, we ensure the delivery of different types of time attendance & tracking systems including face recognition, fingerprint scanning, card biometric device, RFID/proximity, hand punch system, keypad, and so more. Right from the conceptualization of the need for the given service to effective queue management, online scheduling, and the overall completion of the service –we are dedicated to delivering a higher degree of ultimate customer satisfaction through our advanced access control solution in Abu Dhabi.
Enhance attendance monitoring & organizational security with an innovative access control system
In Abu Dhabi, Swift IT is the trusted name when it comes to modern time attendance and access control solutions. We provide our clients with the latest bio-metric technologies to enhance security in their organization's premises and automate attendance monitoring and tracking, among other essential functions.
Our experienced technical team will coordinate with you to identify the most optimal access and attendance system for your organization's needs. Though each solution may differ for individual organizations, our range of biometric access controls will enable you to take advantage of the following functions and benefits:
Accurate tracking of log-in/log-out time of personnel – Automated biometric attendance enables accurate tracking of employee attendance (e.g., punctuality, vacation and sick leaves), reduces human error and increases efficiency through detailed reports that can be readily generated through the system.
Easier monitoring with comprehensive reports – Detailed and comprehensive reports allow users to easily acquire, organize and scrutinize data. Reports can be customized and filtered to provide users with the exact details they need.
Enhanced security and control in the organization – Access controls allow organizations to regulate and monitor security within their premises. This also helps organizations prevent unwanted or illicit activities by ensuring only authorized personnel can enter into restricted areas such as server rooms, surveillance control rooms, vaults and safes, etc.
Implement an intelligently designed time attendance solution & access control system
Some of our top rated services in Dubai
Google Reviews for Time Attendance Solution
The best people and company to work with them they know what they do and they are on time. From the end they are Professional in there work .
Ahmed alzaabi
The service is SWIFT! Superb assistance and support, very accommodating and friendly team. The team always exceeds my expectation, it is smooth and flexible working with SWIFT IT! Will work with them again on our next requirements!
Joni Lozada
Quality service, and very professional and helpful.
Omar Mohammed
I would like to take this opportunity to thank Swift IT for the great service rendered to us through their highly dedicated, supportive, and committed team.
I highly recommend dealing with them !!
Nadine Hneineh
Organizations Who Bank On Us​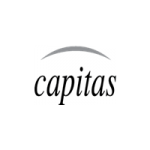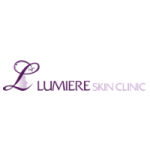 CONTACT US FOR A FREE CONSULTATION