CCTV Maintenance in Abu Dhabi & Dubai
The Need for CCTV Maintenance Services
Dubai is a top-ranked business hub not only in the United Arab Emirates (UAE) but also in the entire world. The city, therefore, requires a fool proof security system in place, both for homes as well as commercial premises. Whether you wish to upgrade your home or office security, you can hire CCTV surveillance and maintenance services from SwiftIT –a leading CCTV maintenance company in Abu Dhabi and Dubai. If you want to hire services from a reliable CCTV maintenance company in Dubai, you can reach out to our professional team of CCTV surveillance experts and expect the desired results.
Effective CCTV surveillance and regular maintenance are vital to safeguard your property against all possible threats. Technology is changing rapidly, and like its effect on your information, database, and communication systems, your security systems will also become outdated after a certain time. Regular maintenance and technological updates are crucial to ensure the effectiveness and get desired results from these systems. SwiftIT is one of the most renowned and reputed CCTV companies in Abu Dhabi that is well-versed with the latest developments in the field. Hence you can be assured that the security on your premises is up to date. 
Challenges in Effective CCTV Maintenance
We may think our security problems are taken care of after the installation of a CCTV surveillance system. As long as the security cameras are in place, and the system is working glitch-free, it is okay. But in case of a system malfunction, we are in for bigger trouble as the premises may remain without surveillance even for a temporary period of time, which is a serious concern. Even otherwise, regular technical and software updates are crucial for the system to deliver optimum security. It is, therefore, in your best interest to hire the services of a company offering one of the best CCTV maintenances in Dubai. 
Comprehensive Range of CCTV Maintenance Services
SwiftIT is one of the leading CCTV maintenance company in Abu Dhabi. The fact that we are ADMCC approved and certified by the Abu Dhabi Police and the Department of Transport speaks volumes about our calibre and capabilities. In other words, you can be rest assured that we have the requisite permission and skills to ensure top-class security to your homes, offices, and businesses. 
We have a comprehensive range of CCTV cameras and take care of CCTV installation and maintenance services for residential as well as commercial properties. We offer residential CCTV maintenance for apartments, villas or buildings, and commercial CCTV maintenance for medical centres, warehouses, hospitals, schools, clinics, shops etc.: As one of the pioneering companies in the field of CCTV maintenance in Dubai, we offer end-to-end security solutions to our clients. Our state-of-the-art security maintenance tools and strategies can be easily customized as per your specific security requirements.
Some of our top rated services in Dubai
SwiftIT has a successful track record of protecting several residential and commercial premises with top-notch CCTV surveillance solutions. Some of the potential benefits of partnering with a reputed company such as ours are:
Leave your security concerns to the experts by selecting our CCTV maintenance in Dubaiservices. Reach out to our security experts now!
We offer a whole lot of other IT services in Abu Dhabi and Dubai, too, in case you are interested.  
Google Reviews for CCTV Maintenance
Great Professional people and efficient. will never be disappointed
Mohammed Alammari
Highly passionate staffs, quick response and efficient result always. I strongly recommend Swift IT
Mithun Raj
Thank you Swift IT for the fantastic CCTV installation you did at my residence.
I am confident I can depend on you for my future requirements.
O A
Very happy with the installation process as it was very neat and professional.
Fatima Osman
Frequently Asked Questions
Organizations Who Bank On Us​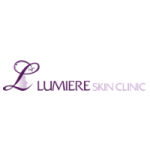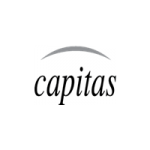 CONTACT US FOR A FREE CONSULTATION