Swift IT, UAE allow you to automate the working of various components of a building. this includes lights, air conditioners, curtains, audio – video devices, access controls and security. Smart solutions are implemented with the aim of adding convenience to your lifestyle, comfort of centralized control, efficient power consumption and enhanced security.
Swift IT – residential extension of building automation, makes use of latest technology for complete centralized control of motorized curtains, lightings, blinds, air-conditioners and electrical appliances. This technology also integrates with many other systems like card access control system, CCTV, audio-video (AV) system, garden watering system to offer you the enhanced comfort and convenience with security.
Even control your office's music, lights, temperature, video sources and more, from an in-wall touch screen with Swift IT's Home and Automation solutions.
Life, and sometimes traffic can make it difficult to be home the moment the kids come in the door or when the repair person shows up. And since you can't be in two places at the same time, having the convenience of accessing your home systems remotely can be a real time saver. Turn off all the lights in your home without having to get out of bed. Use your cell phone or portal device to turn your wireless home security alarm system on/off or use voice recognition to control appliances around the house.
Energy Management & Savings
When used properly many home automation products, also known as "smart" products, help you manage your home's energy consumption. For example, automate your thermostat to adjust settings throughout the day based around the times someone is home or the house is empty.
Some "smart" devices can be synced up to your appliances with real-time energy information. This helps your home appliances know the most cost-effective times to operate. For example, your dishwasher may run at 2am because this is the best time for the lowest price.
Complete home automation systems have many security benefits. As mentioned, they allow you to check in on your home from a remote location, giving you true peace of mind. Some systems will let you interact with your home security system, providing you with the ability to arm and disarm your home remotely. Some complete home automation systems will alert you by phone, text or email if there is any unusual movements within your home.
Swift IT, UAE provides a wide range of Home and Office Automation solutions wherein you can control the ambient lighting, room temperature and also the curtains of your room. Program it all to switch from work mode to meeting mode at the press of a button. These office and home automation solutions are built around with the future growth platforms, so you can invest in a system that offers you many benefits.
Integrates the supply chain and enables the integration between the enterprise and plant –floor systems. These are used in many places from initial development to on-site installation, Repairing and training, ensuring successful implementation of projects.
Easily close your curtains with a remote control before you leave home. It is an ideal solution for bedrooms, living rooms, office blinds and curtains, hotels and others.
This system provides you with the ultimate control of your home, enables your blinds and thermostats to work together to increase the energy efficiency. It also helps to reduce the demands of the heating and cooling systems while preventing from the harmful UV rays.
SwiftI T offers Home/office automation systems which are be manufactured as per client requirements. We provide the systems that are designed with the latest technology and allows you to control and secure your house and office in a modern way.
Some of our top rated services in Dubai
Organizations Who Bank On Us​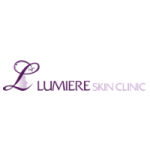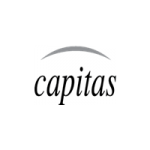 CONTACT US FOR A FREE CONSULTATION