Swift IT is the #1 CCTV Camera provider in UAE
Swift IT is ADMCC approved & certified by the Abu Dhabi Police as well as Department of transport. We have the requisite permission and the skills to ensure your security is never at risk.
Our expertise includes CCTV security for homes, offices and businesses, as well as installation, integration and CCTV products sales.
CCTV installation is one of the most effective ways to protect your home and business. Security camera systems are widely used by residences and companies to prevent illicit activities from happening within their premises.
A comprehensive surveillance system includes CCTV cameras positioned in optimal locations. This not only provides robust security but also enhances the efficiency and productivity of a business.
Swift IT is one of the leading CCTV companies in Abu Dhabi, offering a broad array of CCTV system solutions for all kinds of residential, corporate and commercial needs. We carry CCTV cameras and security products from leading brands and manufacturers, including Axis, Samsung, Panasonic Grandstream, Hikvision, Dahua, Milesight, Bosch and CP Plus. Not only that, we also offer CCTV IP cameras in Abu Dhabi based on user's needs. Explore our range of branded CCTV IP cameras in Abu Dhabi, which are simple to use and easy to maintain.
We offer the best CCTV camera price in Abu Dhabi to our partners compared to other security suppliers in UAE. As a trusted and reputed CCTV installation and security systems provider, we maintain top position among CCTV companies in UAE. If you are looking for the best CCTV installation companies in Dubai, count on Swift IT for all your CCTV system needs.
Providing the CCTV system & security surveillance the way you want
Swift IT is committed to providing our customers with the most advanced and latest CCTV security systems. Backed by years of experience in the design, installation, integration and maintenance of security camera systems, we have become the trusted and choice CCTV IP camera solutions provider in Abu Dhabi and throughout UAE.
Our solutions are custom designed to meet your unique requirements. So, if you are looking for the right solution provider who can equip you with a robust and impeccable system, look no further than Swift IT, one of the top CCTV installation companies in Abu Dhabi. Monitoring your home or business with the help of a CCTV security camera in Abu Dhabi becomes a breeze.
CCTV installation, integration, maintenance and upgrade in UAE
Our core expertise encompasses the planning, design, installation, integration, maintenance and upgrade of CCTVs. Our specialists will assist you in devising a smart, effective, thorough and seamless surveillance system to produce the results you want in the most efficient, practical and sustainable way. With Swift IT the installation of the CCTV camera system in Abu Dhabi is professional, practical & cost effective.
Swift IT offers an extensive array of security products carefully selected to meet even the most demanding needs of a large organization. Our product portfolio includes CCTV IP cameras, HDCVI cameras, analog cameras, network video recorders and digital video recorders from globally trusted brands. 
The UAE is a highly competitive marketplace where businesses and organizations look for the best solutions under one roof. Here at Swift IT, the most reputed IT company in Abu Dhabi, We keep things simple and take care of your requirements; from design, planning, installation and periodic maintenance. Our prime focus is to provide our customers with the right solution for effective organizational surveillance by efficient operation of the cameras, recording systems as well as the entire IT Security infrastructure.
Swift IT is a top CCTV installation company that customizes security camera solutions for residential and commercial use in all of UAE
IT Services and Support in Dubai
Google Reviews for CCTV Camera
Great Professional people and efficient. will never be disappointed
Mohammed Alammari
I did long search to find out a good company to deliver a secure cctv system for my villa , I found swift IT solutions company and I requested a full cctv system for my home with firewalling system for my home internet getaway and they did the job in a very professional clean way, my overall experience is more than satisfied and I am really recommending this company for anybody who want a hassle free professional and clean way of job implementation and delivery, thanks Swift IT
Saeed Ali
Thank you Swift IT for the fantastic CCTV installation you did at my residence.
Everything about the job done by your competent staff was professional and well beyond my expectations.
I am confident I can depend on you for my future requirements.
O A
Very happy with the installation process as it was very neat and professional.
Fatima Osman
Organizations Who Bank On Us​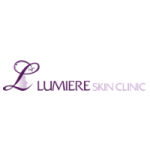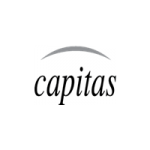 CONTACT US FOR A FREE CONSULTATION