IT Networking and IT Infrastructure Setup
IT Networking and IT Infrastructure Setup
IT Networking and IT Infrastructure Setup
The world has become a smaller place thanks to various technological advances, the important one being the extensive IT connectivity. IT networking is the backbone of the whole connectivity. It refers to the interlinking of various devices including computers, mobile phones, peripherals and IoT devices allowing them to interact with each other.
IT networking requires an appropriate network infrastructure that is a part of the IT infrastructure setup including the hardware and the software components.
Any business of modern times requires proper IT networking and IT infrastructure setup to be able to function, operate and deliver. There are many service providers in the field and Swift IT is one of the reputed and trusted among them with branches in Dubai, Abu Dhabi and UAE. We offer a range of IT networking and IT infrastructure setup services to our customers and give them the edge over their competitors.
Why SwiftIT for your IT networking and IT infrastructure setup needs?
Swift IT is one of the experienced and reputed IT companies in Abu Dhabi that offers a wide range of innovative IT solutions and services to clients across industries.  
We have a proven track record of domain experience and service excellence that makes us the preferred partner for any of your technical support service requirements.
Our hallmarks of advanced technological knowledge, robust infrastructure, huge talent pool and adherence to global delivery standards give us the edge in this highly competitive field.
With our pool of certified and experienced in-house engineers, we offer 24/7 customer support to our esteemed clients to keep them up and going at all times on the path towards growth and success. 
We have forged a strategic partnership with leading technology vendors across the globe in various verticals which allows us to serve our clients in the best possible manner. Our partnership keeps our vendors, clients and of course ourselves ahead of our competitors.
What are the services offered by Swift IT?
Active switching: An active switch, also referred to as a local area network (LAN) or Ethernet switch, is used to connect points on an internal LAN. It blocks the overlap of data packets that run through the network by economic bandwidth allocation. In effect, the active switch helps reduce the network traffic by delivering the data correctly to the intended recipient. It prioritizes and allocates bandwidth based on the importance thereby making the whole setup economical and efficient. Be it your home or business, we have the perfect, flexible and secure IT networking and active switching solutions to take care of your unique needs.
Passive cabling:A passive cable is the one that does not draw power from the switches whereas active cabling draws power. In other words, a cable without an electronic circuit is considered a passive cable. These types of cables need a signal boost after every certain length, which is usually 5m or less. Beyond the point, these cables are liable to degrade the data they carry due to channel impairments such as attenuation, crosstalk and group velocity distortion. Passive cabling encompasses the complete system of cabling and the associated hardware that goes on to create the entire telecommunication network.We ensure our cabling system fits the unique specifications of the building architecture, cable and connection products, functional requirements expected, types of equipment to be supported and more. We follow standard methods to complete and maintain cabling installations to ensure acceptable system performance from increasingly complex arrangements.
Server, storage and firewall: A scalable server and optimum storage solution can make or break the success of any IT network. As your business grows, the server as well as the storage should be able to properly and completely support the growing business needs and requirements. In fact, they are the backbone required for the seamless functioning of ERP, CRM, e-commerce, messaging and other business-critical applications in use in your organization. A robust firewall ensures the safety of all of your data and applications. With our successful experience of delivering the right server, storage and firewall solutions across our wide clientele base in various industries, you can depend on us to serve you the best solution tailored as per your unique requirements.
Wi-Fi and Routers: With the steady increase in the use of smart devices across industries, businesses and homes, strong and steady Wi-Fi signals are a must and routers do the job perfectly. From wireless routers to modem routers, we can help you choose the right one to suit your requirements of coverage area and the number and type of devices that will be connected to the network. We ensure you get the fastest and longest range of Wi-Fi router to serve your personal or professional needs.
For a free consultation on IT networking and IT infrastructure setup, get in touch with our experts at Swift IT.
Over years of domain experience and service excellence makes us best in the region to be your preferred technology partner
We offer advanced technology, robust infrastructure, large pool of talents and proven global delivery standards.
We have a competent pool of certified & experienced in-house engineers, to provide 24 / 7 support to our esteemed customer base.
Over the years we have acquired strategic partnership with leading technology vendors across the globe in different technology verticals.
Explore Our Networking and IT Infrastructure Setup Services
Some of our top rated services in Dubai
Organizations Who Bank On Us​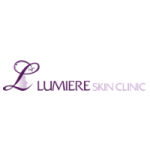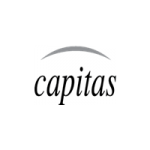 CONTACT US FOR A FREE CONSULTATION