School Management Software
School Management System Software
Improve efficiency and productivity in your school's day-to-day operations with an intelligent school management software. In Abu Dhabi, Swift IT has been equipping schools and academic institutions with an up-to-date, comprehensive, and user-friendly school management system to enhance and update their processes.
Harness the benefits of an advanced school management software for your organisation
We offer management software specifically programmed to automate processes, enable organisation-wide monitoring, minimise errors, reduce time spent for performing tasks, increasing overall staff efficiency and providing ease of accessibility, among other numerous advantages.
Key features and advantages of implementing a management system in your organisation:
• Systemised school operations – Processes are automated to reduce human error, shorten duration of tasks, enable detailed documentation of each movement and facilitate comprehensive monitoring through built-in report functions.
• Controlled and recorded user access – Access to the program can be delegated, monitored and restricted depending on user roles. System access can be granted to teachers, non-teachers, students, parents, and school officials and executives.
• Cost-effective and sustainable – System is designed to respond to both an organisation's immediate and long-term needs, with ease of scalability and integration for the client's changing needs.
• Different modules available for dedicated group of tasks and users – Built-in modules for attendance tracking, library management, event management, certification, finance, reminders, and more.
• Internal communication channels – Local messaging system that ensures privacy and security. Multilingual options available.
• Advanced security protocols – System runs on the latest security protocols to thwart unwanted access, prevent data breach, implement regular data back-up and protect confidential information.
• Streamlined integration – Swift IT can implement and integrate the system into an organisation's existing infrastructure via a structured and seamless process, enabling faster completion and systems migration.
Implement smarter school operations with intelligent management software from Swift IT
Swift IT will assess the existing infrastructure of your organisation to determine focus areas and understand your unique needs and objectives. We will help you identify the most suitable and cost-effective system for your needs. Our team will work with you from consultation and planning, to installation and integration. We will also assist you in staff training and education and will provide reliable customer support all throughout. Our school management solutions are available for organisations based in Abu Dhabi and throughout the UAE.
Some of our top rated services in Dubai
Organizations Who Bank On Us​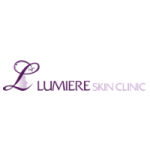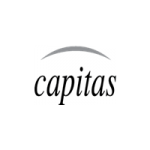 CONTACT US FOR A FREE CONSULTATION