A leading provider of integrated security systems, Swift IT offers a premier range of bus CCTV cameras for ensuring optimum protection and extensive surveillance during transit.
With our cutting-edge bus CCTV solutions and surveillance technologies, we can enable you to equip your fleet of buses with modern security cameras to enhance safety of drivers and passengers, prevent unwanted activities and ensure up-to-date monitoring at all times.
Boost transportation security with the best quality CCTV solutions in Abu Dhabi
Swift IT has an extensive portfolio of state-of-the-art security systems specifically designed for providing surveillance and increasing security in vehicles. We carry security cameras from the world's leading brands to make sure each of our customers enjoys the highest level of security and monitoring available today.
Our specialists will manage the complete process for you – from the design and planning to installation and maintenance. We can also provide routine assessments and maintenance to ensure your system works optimally and is constantly updated.
Our expertise in transport security solutions covers buses, trucks, mini buses, shuttles and vans, among other land transportation vehicles. Our solutions include equipping your office with a monitoring system that allows you to easily track and keep an eye on your vehicles and personnel.
Equip your vehicles with modern security solutions for bus CCTV in Abu Dhabi
Get in touch with us today to know more about our comprehensive range of CCTV camera solutions for vehicles. We will provide you with a free, no obligation quotation for your needs after we have initially assessed your requirements. Our specialists will provide you with a solution that covers all your transportation security needs while fitting your objectives, daily operations, budget and timeframe.
Send your inquiry via our website or email ( [email protected]). Or talk to us directly through phone: +971 26503606 / 056 2071853 .
Organizations Who Bank On Us​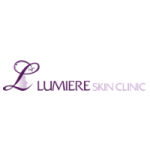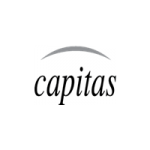 CONTACT US FOR A FREE CONSULTATION